«I believe that every business leader is able to realize their most important goals as long as they have a well-defined plan, they put the plan into action, and they follow through with engagement.»
In a business transfer we put a lot of emphasis on the financial, tax and legal aspects of the transaction and the human aspect is often overlooked.
Planning and communication are the key elements to a successful business transfer.
This program will help you prepare and succeed in a business transfer. It is outlined as follows.
ANALYSIS OF THE CURRENT SITUATION

Analyze current situation and prepare for the business transfer;
Clearly define your goals and your aspirations;
Determine and increase the business valuation.;
Determine the scenario of the transition;
Develop a succession plan;
Determine time frame for the transition.
ESTABLISH A VISION AND OBJECTIVES FOR THE NEW ENTITY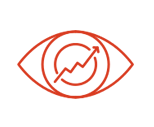 Form a transition committee;
Plan to transfer the knowledge and know-how;
Establish a mission, values and vision;
Create a high-performance business culture;
Define your goals and strategy for the transition.
NEW COMPANY STRUCTURE AND INTEGRATION PLAN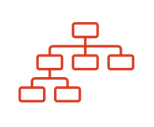 Establish a new organization chart;
Establish board of directors and management team;
Define the roles and responsibilities;
Mobilize and retention of employees;
Integrate processing, accounting, information systems and KPI;
Production, sales, marketing, accounting and human resources;
Communication plan.
IMPLEMENTATION AND FOLLOW-UP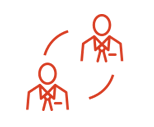 Change management;
Communication;
Good Governance;
Review plan on a regular basis.